2023 ANNUAL GENERAL MEETING

- 19th NOVEMBER, 10.00 am - Clubhouse
              NOTICE TO MEMBERS - Click here
              2023 ANNUAL REPORT  -  Click here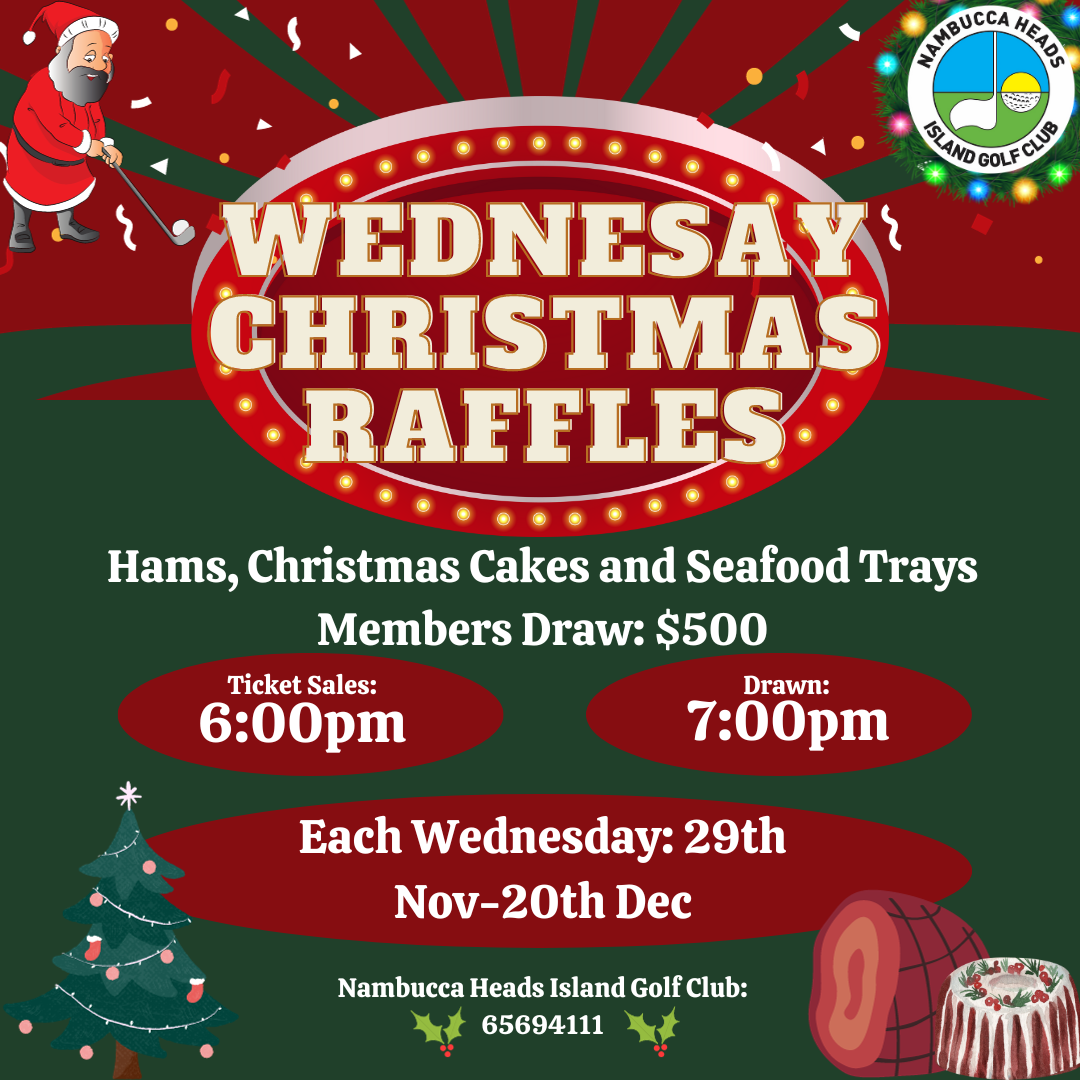 Next Major Event
 2023 NAMBUCCA MENS OPEN - Sunday 22nd October 2023 
NEWS -   ANNUAL REPORT for the year ending 30th June 2023 - see news tab
                   2023 GNSW MNC MEN'S CHAMPIONSHIP results - see news tab - Congratulations to                                         the 2023 Champion - Rob Parfett (South West Rocks)
                     2023 EASTER BOWL - Results - see news tab - Congratulations to                                                                                         36 Hole Winners Dennis Ashton & Denise Paluch
                     2023 VETS WEEK OF GOLF - Results - see news tab - Congratulations to NSWVGA Shield Winners -                                    Lance Pedrana (Maclean) & Cathy Harrison (Bundaberg)
                     2023 ISLAND CLASSIC - Results - see news tab - Congratulations to                                                                                     36 Hole Winners - Timothy Murray (Armidale) & Sue Brooks (Nambucca)
Nambucca Heads Island Golf Club set on the Beautiful Nambucca River
Nambucca Heads Island Golf Club has to be one of the most picturesque public golf courses in Australia. Its unique location on Stuart Island surrounded by the Nambucca River at Nambucca Heads makes it a magnificent setting for a game of golf. Where else can you play golf while watching dolphins swim by in the pristine river while an abundance of bird life including pelicans, osprey and sea eagles fly overhead.
But this is not just a great location. The par 69, 18 hole layout designed by Ross Watson is both a challenge for the experienced player but enjoyable for an average golfer. It is a flat easy walk on fairways lined with she oak and paper bark trees. Our Bent Grass greens are often described as the best north of Newcastle and are the result of decades of dedicated work.
Located ten minutes off the Pacific Motorway, 30 minutes south of Coffs Harbour may we suggest you call in and take a look. You may enjoy a cold drink or lunch on the deck overlooking the river.
If you are interested in joining our great club for Golf, Social or Squash check out the membership details under the Golf / Membership tab.
Clubhouse services and activities;
Clubhouse open every day 

Raffles every Wednesday night from 6pm

Happy Hour Monday to Friday 4pm to 5pm

Restaurant open for Lunch Monday to Sunday and Dinner Tuesday to Saturday


Fully stocked Pro Shop – Motorised Carts – Ph: 6569 4111
Reciprocal Clubs
Members of other golf clubs with which we have entered into reciprocal agreements are entitled to play at Nambucca Heads for Competition Fees $25, Social Golf 18/9 holes $25.  The list of clubs with existing rights is constantly changing and can be viewed via the link below.
Clubs with Reciprocal rights at Nambucca Heads Island Golf Club.  Click here